Why do some couples succeed and stay together while others struggle? Is there something key that can help keep you grounded and connected? What's the secret to making marriage work? Many of us would answer those questions with a resounding response, but many more of us aren't so sure… Are you looking for love and committed to staying single until you find The One? Do you have a desire to build a life with someone but are questioning if anything is available for you on this journey? If your answer is no, it could be time to reconsider. There's hope yet. With the right mindset and actions, any couple can thrive in their relationship. By creating a partnership based on values and principles rather than feelings, your chances of staying together increase exponentially. And if you're wondering how else being purpose-driven in your relationship can benefit you both…we have some answers for that too!
What Is Purpose-Driven Relationships?
Purpose-driven relationships are those in which partners have a clear idea of what they want out of their relationships. They plan their actions in alignment with that goal, and when things don't go as planned, partners are more likely to talk about what went wrong. They're also more likely to reach out for support from each other. These are the types of relationships that result in stronger, happier individuals. Why? Because when you're in a relationship with someone who really gets what you want, the quality of your life is elevated.
Why Being Purpose Driven In Your Relationship Matters
Successful relationships are about more than just finding someone to share your life with. In fact, finding a person who is right for you can't possibly happen unless you're also right for them. You have your own unique gifts and talents, your own strengths and weaknesses, and your own set of experiences. In order to make a long-lasting, impactful impact on someone else's life, you have to be ready to bring those things into the table too. Couples who are purpose-driven bring something unique to their partnerships, and they share their unique gifts with the world. Purpose-driven relationships also have an advantage when it comes to comparing your relationship with others. When you're in a relationship that makes you feel truly valued, it can be more difficult to compare and contrast. You're more likely to focus on the positive aspects of your partnership and ignore the negatives that don't really matter as much.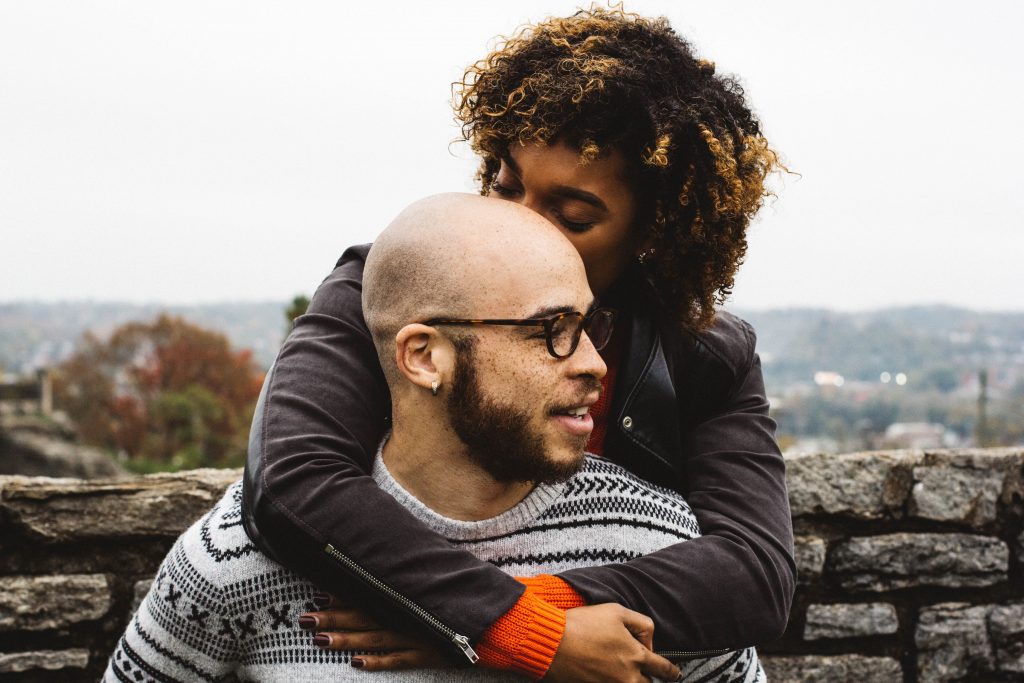 The Disconnection Trap
In order for couples to thrive, both partners need to feel connected. When one partner feels disconnected, the partnership is at risk of dissolving. A disconnection trap occurs when one partner stops showing interest in connecting. A partner who falls into this pattern may feel like they need to keep trying to connect with their partner, but over time they may start to resent the effort and assume their partner is simply not interested in connecting with them. This cyclical pattern is likely to create resentment and distance, making the partnership less likely to succeed. Couples who fall into the disconnection trap may simply be showing signs of boredom or apathy. For example, you may be feeling disconnected from your relationship because you're not excited about the things happening in your life right now. A partner's apathy could also be a sign that your relationship just isn't meant to be. It could be a sign that one of you is meant for someone else and you need to let that person go.
Finding Common Ground
When partners are connecting on a deeper level, they're able to come together and find common ground. Common ground is the place you agree on, the values you share, the ideals you stand for, and the things you're committed to together as a couple. Couples who have found common ground have a deeper understanding of what they want out of their relationship. They have a clearer vision of the kind of future they want to create. They've identified the things they care deeply about, and they make decisions based on those values. The ability to find common ground is essential for successful partnerships. Couples who aren't able to come together and find a few things that you can both stand behind are at risk of being in a relationship without a clear vision for the future.
3 Strategies For Cultivating Purpose-Driven Relationships
Talk about values – Make sure both of you are on the same page when it comes to what you believe in as a couple. Talk about values in your relationship, and make sure they're things you both care about. Talk to each other about what you want your relationship to stand for and the things you want your partnership to represent.
Cultivate a daily conversation-Daily conversations can be powerful way to connect and strengthen your partnership. Open up and share your thoughts, dreams, and desires with each other. Take time to listen to each other and let your partner know how much they mean to you.
Cultivate a daily connection – When one partner isn't showing interest in connecting with their partner, it's easy to miss it. Look for and catch any signs of disconnection. Address them as soon as you can, and work to create a daily connection in your relationship.
Conclusion
Relationships are meant to contribute to the happiness your life. If you're ready to take your love life seriously and create a life partner, purpose-driven relationships are a great place to start. Couples who are purpose-driven in their relationships share their unique gifts with the world. Keep in mind that it will take work and patience to get where you want to go, but the rewards are well worth the effort. The right partner will make your life better, and they'll appreciate you for who you are in the process. Purpose-driven relationships are worth pursuing, and they can be a source of great joy and satisfaction. When you're in a relationship that has a purpose, there are many benefits both for you and your partner.