This mesmerizing combination of West African mixed Black American music has spawned crowds of modern artists all over the globe with its distinctive rhythms.
Afrobeat is one of such marvelous hybrids of West African and Black American music.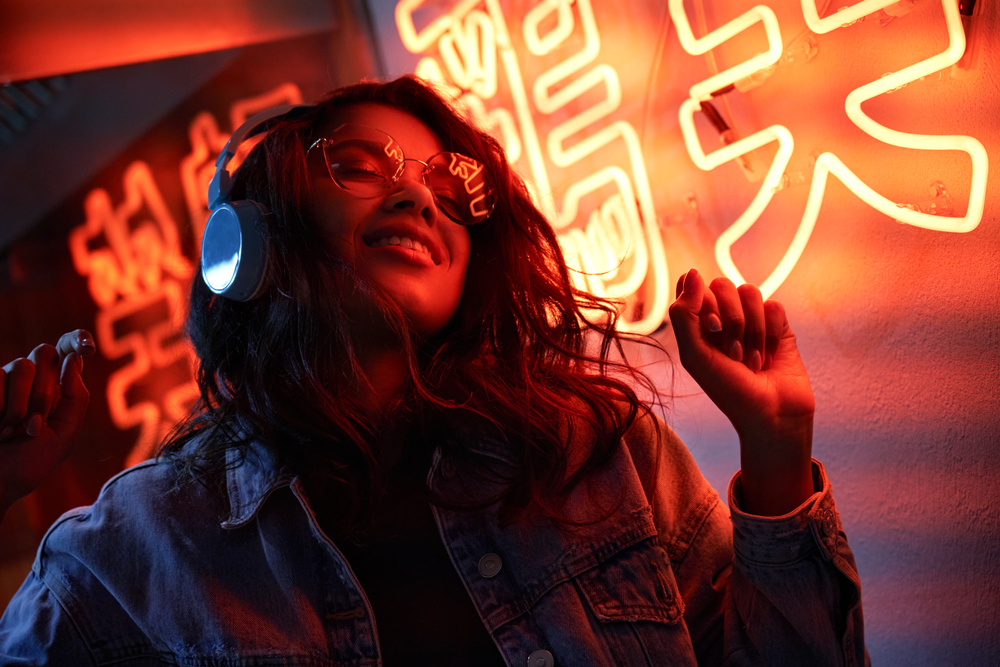 What Exactly Is Afrobeat?
Afrobeat is a fascinating combination of heritage and melody, produced by the ideal amalgamation of African and Black American inspirations. The genre owes most of its origins to Nigerian musician Fela Kuti, who, with his band Africa 70, created a rhythmic fusion of West African rhythms, mainly Nigerian and Ghanaian,with American funk and soul.
Afrobeat was born as a result of Kuti's music, and the flame was carried on by a diverse group of African performers, including Kuti's erstwhile drummer, Tony Allen. The Talking Heads' Brian Eno & David Byrne took inspiration from Afrobeat for their seminal album Remain in Light, which was released in the West (1980).
It is common to hear Afrobeat music referred to as Afrobeats, an encompassing name for a diverse music scene that spans West Africa and the United Kingdom and contains a wide range of popular music genres. The only thing that the two sounds have in connection is their shared ancestors.
Afrobeat VS Afrobeats: Same Thing or Different?
Afrobeat and Afrobeats are mostly distinguishable in terms of sound and genre. Afrobeats is a fusion of African music with soul and jazz from the United States. Afrobeats, on the other extreme, is a loose alliance of mainstream music that incorporates elements of both African and Western music, for example, Juju, Najia beats, Hiplife, and so forth.
Afrobeat: History and Origins
In the early twentieth century, artists from Ghana started combining West African regional music with Western jazz and calypso, resulting in the birth of Afrobeat music. The ensuing new music, named highlife, incorporated other Western elements into its potent mix over the next several decades.
In the course of his several tours of the United States and the United Kingdom, Nigerian artist FelaAnklápó-Kuti, who started his career performing in a variety of African highlife or jazz ensembles, became acquainted with the melodies like blues, jazz, and soul. He then unleashed this tremendous invention in his band, Nigeria 70 (later Africa 70), which made its debut in the early 1970s, introducing the world to his distinctive new style of music.
Kuti and Africa 70 formed the basic sound of Afrobeat with their first album, Zombie, which freely combined jazz and highlife with the symphonic groove of Reggae, James Brown, and others. Soon, Kuti led the orchestra through tunes in both English and Yoruba,employing saxophone, piano, and other instrumentation.
In 1997, Kuti was still considered a prominent performer in Africa and worldwide to the day of his death. After his death, his son Seun rebranded the group Egypt 80 and continued on-stage performances. He put forth a lot of effort for this band and was quite effective in boosting the overall fame of the ensemble.
Afrofunk Comes into Play
Afrobeat pioneer Tony Allen was unquestionably the most prolific personality to emerge from Kuti's circle. He built the Afrobeat aesthetics by incorporating a range of hip-hop, electronica, and dubto create a new subtype known as Afrofunk. Allen gained even more prominence than his previous bandleader as a result of his partnerships with artists like Damon Albarn of Blur, Air, Zap Mama,and many others.
Afrobeats In the Present Times
Most of today's afrobeats artists, who are now in their late 20s, brought up in different environments and under various identities than Nigeria's acoustic trailblazers including Fela Anikulapo Kuti and other pioneers. Their rhythms and samples were heavily influenced by hip-hop.
How Has Other Genres Influenced the Growth and Development of Afrobeat?
Although Fela Kuti and Allen's work constituted the foundation of Afrobeat, jazz performers such as Roy Ayers released Afrobeat-inspired music throughout the 1970s. Moreover, Antibalas and Zongo Junction, both of whom were primarily based in Brooklyn, New York, are examples of contemporaneous musicians who built a tremendous fortune out of the Afrobeat style.Lastly, Afrobeat-influenced tracks have also been covered by popular rock and soul acts such as TV on the Radio.
Who Were Some of The Notable Afrobeat Musicians?
The following artists have made significant contributions to the development of Afrobeat:
Fela Kuti: Formed in the early 1960s, Fela Kuti and his band Africa 70 created the expansive breadth and persistently groovy sound of Afrobeat music. He is considered to be the major creator of the genre. His life and songs served as inspiration for the Tony Award-winning musical Fela!
Femi Kuti: He combined the powerful swing of Afrobeat with political campaigning to create a recognized and Grammy-nominated career for himself. He started his career with Egypt 80 before forming his own band, Positive Force, in1988. Since then, he has continued to record and perform with the band.
Tony Allen: A drummer by specialization, Tony Allenworked with Fela Kuti on over 30 albums and assisted him in the creation of the original Afrobeat tempo. Before his death in 2020, he released a number of solo albums such as The Queen, The Good and so on.
Afrobeat Music: What Defines It?
The very first defining characteristic of Afrobeat would be the fact that it always has huge, like really huge bands. When Fela Kuti and his sons Femi and Seun record, they often use a huge orchestra-style band, similar to that used by James Brown's JBs or Parliament-Funkadelic on their Afrobeat albums. Africa 70, for example, often had two bassists and two baritone saxophonists, along with two other guitarists handling the melodic lines.
Secondly, you'd always find a crisps of societal politics in Afrobeats. This music, particularly the melodies of Fela Kuti and Nigerian singer Lágbájá, is known for its political commentary on African and global affairs, which is a hallmark of the genre. Afrobeat music aimed to motivate listeners to take action by drawing attention to social and political concerns in society.